Integrated Energy offers a range of services to support your business requirements. We quote, advise, consult and project manage a range of utility and sustainability functions to assist your business.

Pricing & Rates
By grouping together individual connections based on their consumption profile, Integrated Energy is able to negotiate rates for the collective that a business would not be able to achieve on their own. At Integrated Energy, our aim is to offer the best possible electricity rates from the beginning without locking customers into lengthy contracts, offering limited promotional signup incentives or discounts based on payment terms. To start an analysis of your businesses energy requirements and consumption profile - send us a recent invoice today.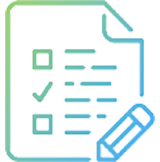 Flexible Administration
At Integrated Energy, we offer flexible administration solutions to work with your business needs. Integrated Energy bill for a calendar month every month, so you only pay for what you have used. A direct debit option is also available, with payments taken on the same day every month so you always know when your account is due.
We offer a range of invoicing solutions for businesses with multiple locations, multi-tenanted spaces and unique setups. Tell us what you need and we can tailor a solution that works - saving you time and money.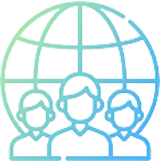 Utilities Management
Integrated Energy can help businesses who are looking to create new electricity connections, establish builder's temporary supplies and switch these to permanent, relocate meters and up or downgrade a supply to suit changing business requirements. If your business relies on natural gas, we can create gas connections or switch you from bottled to piped gas. Integrated Energy can assess the need for this utility and provide advice around more sustainable options.

Creating Customer Networks
Customer networks are formed by combining several of a building's electricity supplies into one, with check meters installed to record each individual area's consumption. This significantly reduces the fixed daily costs for businesses as they are paying a share of a collective cost.
This is a great option for new builds but some properties can be retro-fitted too. Integrated Energy can project manage the works and provide the final billing solution as well.

Our Values
Integrated Energy is committed to creating a sustainable future by investing in solar generation to contribute to New Zealand's renewable energy. We will work with businesses to support sustainability goals to ensure a better future for Aotearoa. Being sustainable is important for all of us, and we would love to partner with you to reach these goals together. We provide excellent customer service with a point of difference creating enduring business relationships. If you have any questions please do not hesitate to contact us today.